Karen Yin's Splendid & Spectacular Story, SO NOT GHOUL
Karen Yin is absolutely amazing. She is the founder of many fabulous writer resources. Karen has created Conscious Style Guide, Editors of Color, Diverse Picture Books, and AP vs. Chicago. Her debut picture book, "Whole Whale" is a wonderful story about animals working together and making room in their world for something huge. "Whole Whale" is one of my favorite books on my bookshelf right now. I don't want to miss out on Karen's fabulous new book,  SO NOT GHOUL Illustrated by the wonderful Bonnie Lui. I can't wait to get this absolutely gorgeous book onto my bookshelf. (I will probably also read it to my kids.)
This absolutely gorgeous book will arrive on AUGUST 2, 2022!
About So Not Ghoul:
On her first day haunting a new school, all Mimi has to wear are old Chinese gowns from her great-great-great-great-great-ghost-grandmother. She wants to look horrifying and rattle chains with the cool American ghouls at school, but her ghost ancestors insist she dress and behave like a good Chinese ghost. Desperate to fit in and find a middle haunting ground between her cultures, she plans a ghastly new look. But she questions whether her haunt couture is a fabulous fright or a grave mistake when her family finds out, and another ghoul at school appropriates her Chinese fashion.
This ghoulishly playful ghost story offers a boo-tiful reminder that while sometimes school and family can make you feel invisible, bicultural pride never goes out of style.
PREORDER SO NOT GHOUL TODAY!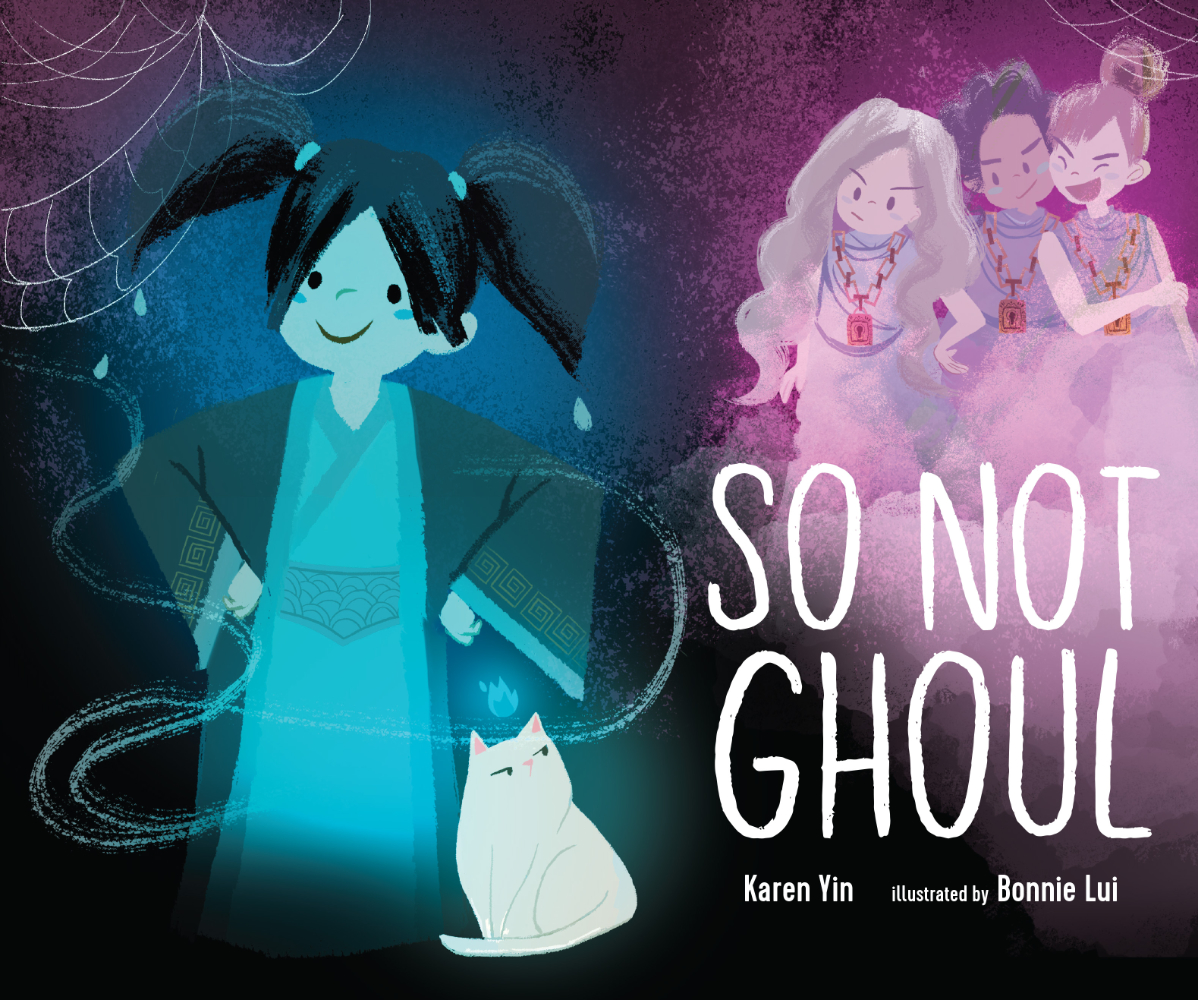 I just ordered my copy, now it's time for you to preorder yours!
Preorder at any of the links below:
Preorder a signed copy of So Not Ghoul: https://www.vromansbookstore.com/book/9781645675570
It's an absolutely amazing picture book that you'll treasure for years to come!